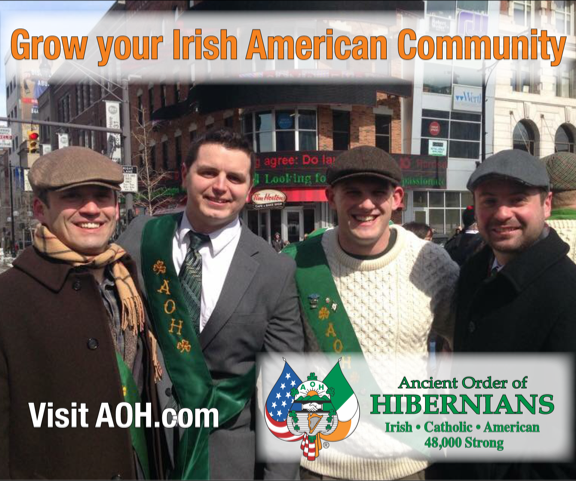 Submit your application form to:
Division 1 President
6614 Clayton Rd., #158
St Louis, MO 63117
Membership in the Ancient Order of Hibernians is confined to men 16 years and older who are practicing Roman Catholics of Irish birth, or descent, and who are citizens of United States of America or who have declared their intentions to become citizens of the United States of America.

To apply for membership please open and print out the form below.
Anyone submitting an application for New Membership are REQUIRED to be present at the monthly meeting following the submission of the application for swearing in purposes.

Complete, sign and mail to the person indicated on the form.
We hope you consider joining.
FATHER DEMPSEY DIVISION 1 MEMBERS